Courier Insurance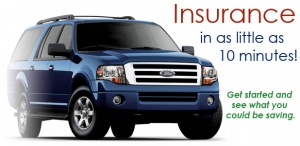 What is Courier Insurance?
This is insurance that covers people who deliver products for a fee. You may work for a company or be a contractor.
Those that deliver newspapers, packages or documents for a fee, need coverage for the said property while it's in their possession. Courier and delivery service insurance is made to protect small businesses that operate locally or even across state lines delivering variety of goods to include:
• Personal mail for home delivery
• Newspapers and magazines
• Bundled mail or newspapers to drop-off sites
• Legal documents
• Medical or health care samples to deliver to labs or hospitals
Who should buy Courier Service Insurance?
If you are self employed, delivering newspapers or mail on a rural route, for example, it's likely that you'll need Courier Insurance. Even if you have personal auto insurance, most auto insurance policies omit coverage for delivery services. A policy designed to cover a courier service business will ensure that you're not liable if the materials you're delivering are damaged or stolen. Couriers who are under contract to one company should check to see if they might provide Cargo coverage for the packages you're delivering. If so, they could still require you to carry higher limits of liability on your car or truck.
A larger company with multiple drivers may purchase a policy that covers its drivers in any truck in its fleet. In this case, its drivers would not need a personal policy.